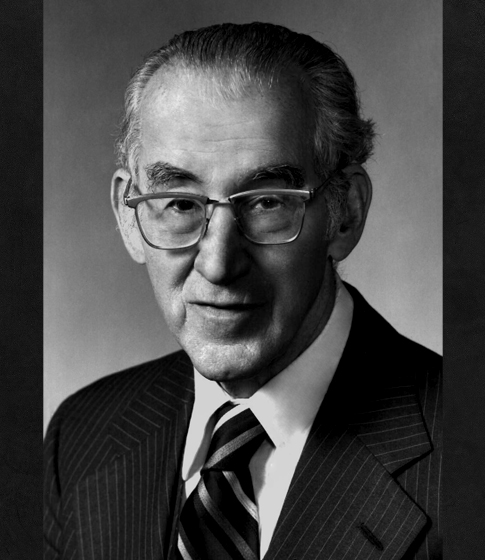 Clayton G. Ball
AIME Erskine Ramsay Medal* in 1980
"In recognition of his splendid accomplishments and dedicated service in the furtherance of additional knowledge in the field of exploration and development of coal resources."
Clayton G. Ball retired as Chairman of the Paul Weir Company in 1974, continuing to serve as a Special Consultant until 1977.
After receiving a B.S. in geology from Northwestern University in 1928, Dr. Ball became an assistant geologist in the Coal Division of the Illinois State Geological Survey, taking leaves ofabsence to earn his M.S. and Ph.D. at Harvard.
In 1937, he became an assistant to Paul Weir, and was named Vice President of the company when it incorporated in 1949, President in 1954, and Chairman in 1970. Dr. Ball carried out assignments in most of this country's coal bearing states and in such foreign countries as Brazil, Canada, Chile, Colombia, Indonesia, the Philippines, South Korea, South Vietnam and Turkey.
In 1943 he was on special assignment with the War Production Board, and in the past four years was selected by the National Research Council to serve on two committees for coal-related reports prepared under their jurisdiction for agencies of the U.S. government.
Dr. Ball was Chairman of the Coal Division of AIME in 1948, and was responsible for the original design and casting of the Erskine Ramsay Medal. He served as chairman of AIME's Chicago Section and of the Mineral Economics Division. He is a past president and Honorary Life Member of the Illinois Mining Institute.