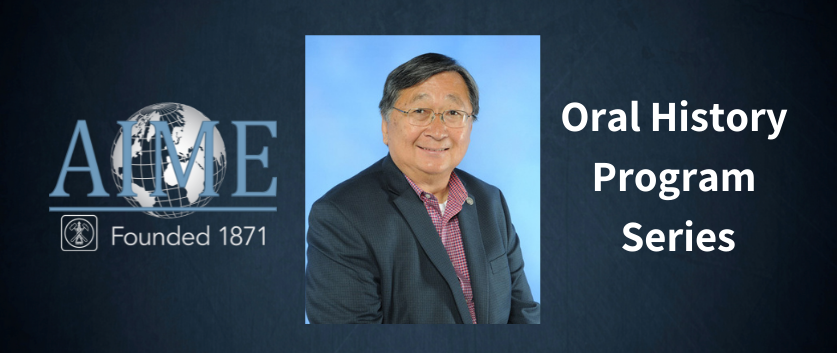 Date: April 28, 2022
Ta M. Li Oral History Release
An AIME "Careers in Mining" brochure started Ta M. Li on the path to a wide-ranging mining career. Listen to Li's oral history to learn all about his passion for mining, mining promotion, publications, and his leadership in many professional mining associations.
To learn more about Ta Li, please visit: Ta Li Oral History
To see more great oral history captures, visit the AIME Oral History Capture Program page.