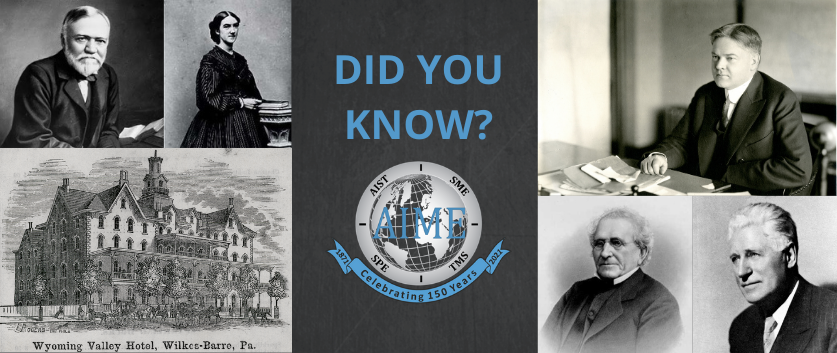 Date: November 18, 2020
Rossiter W. Raymond's legacy serving in AIME - Did You Know?
One of the founders of AIME and its secretary for 27 years, Rossiter W. Raymond, left his mark by building the foundation and organization of the institute through his service. Raymond's leadership within AIME went unquestioned and was widely accepted as he was admired by its affiliates. His diverse interests and duties within the institute - coupled with his vibrant personality - set him apart, and he began to manage the institute's affairs. Although he only served as President for three years, from 1872-1875, Raymond's influence presided over the organization, its activities, and its members. During his era, 40 volumes of AIME Transactions were edited, building the most extensive library on engineering in the mineral industry of the time. His work on publications gave the institute a high standing, and his caliber impressed and attracted professionals to the institute. Raymond's tenure, achievements, and distinctions he won reflected favorably on the Institute and enhanced its position in the engineering world.
To learn more, visit:
Rossiter W. Raymond Memorial Award
Rossiter W. Raymond Honorary Membership
Follow AIME on Social Media to see new weekly Did You Know historical facts!
https://www.facebook.com/AIMEHQ