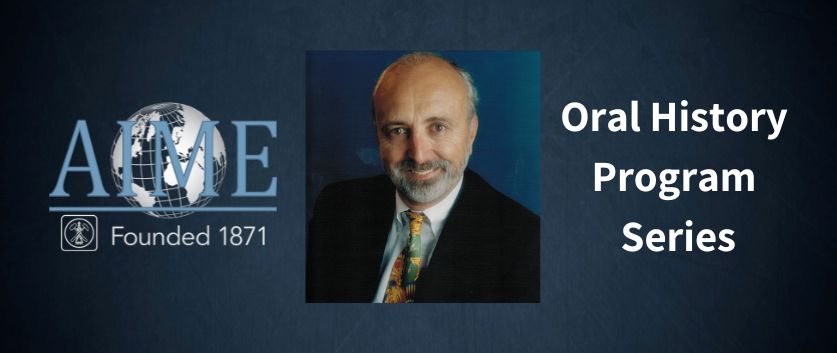 Date: September 01, 2022
Rod Boyer Oral History Release
Rodney Boyer, affectionately known as "The Ti Guy" has done more for titanium research and use in the aerospace industry than most. Boyer grew up in Washington State, inspired by the aerospace industry there, he eventually landed at Boeing, enjoying a successful 30-year partnership with mentor and fellow TMS member, Jim Williams. Boyer is a legendary contributor to knowledge in the field, having authored the popular Materials Properties Handbook: Titanium Alloys.
Learn more now, at https://aimehq.org/what-we-do/oral-histories/rodney-r-rod-boyer
To see more great oral history captures, visit the AIME Oral History Capture Program page.