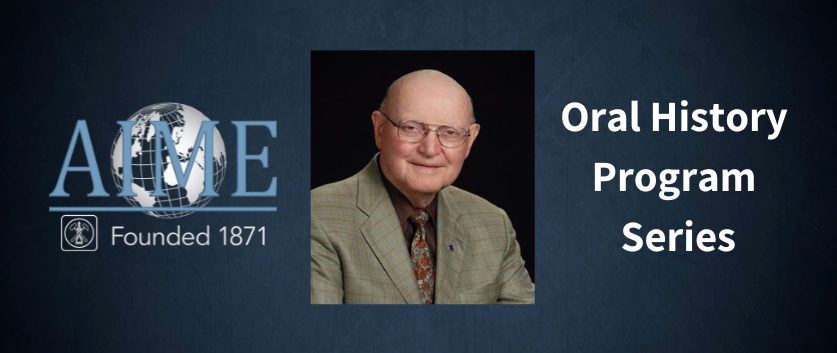 Date: September 19, 2022
Raymond Decker: A Life Full of Serendipity and Discovery
Raymond Decker has had a career full of serendipity and achievement through his research and inventions. Decker's discovery of maraging steels and new start-up nanoMAG have advanced technology.
Watch Ray Decker's oral history and discover more about his extraordinary achievements. Ray Decker Oral History page.
To see more great oral history captures, visit the AIME Oral History Capture Program page.