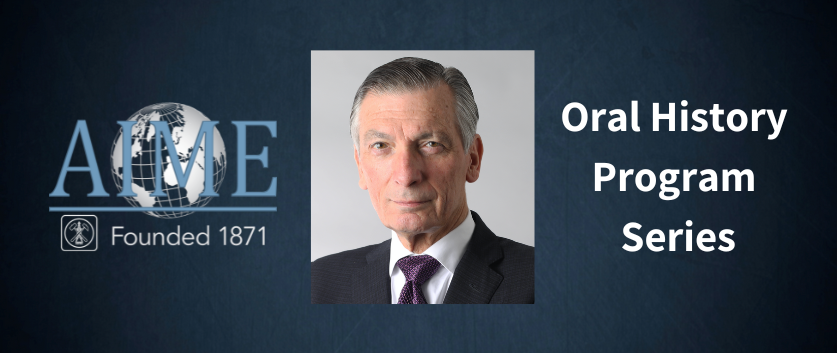 Date: September 08, 2022
Donald Sadoway: Pursuing Service with a Passion to Change the World
Donald Sadoway, a professor of materials chemistry at the Massachusetts Institute of Technology, has had an impressive career. Pursuing service with a passion for changing the world, Sadoway discovered engineering and has made valued contributions to the field of metallurgy.
Hear his story now in this in-depth interview at Donald Sadoway Oral History page.
To see more great oral history captures, visit the AIME Oral History Capture Program page.