Image

AIME leadership annually participates in functions hosted by related engineering groups, such as the NAE Convocation.  It also had a seat on the AAES Board.
Many individuals from AIME's Member Societies have been elected to the National Academy of Engineering.  For information, visit https://www.nae.edu/.
Image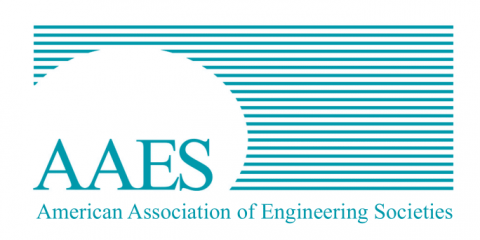 The American Association of Engineering Societies was a multidisciplinary organization of engineering societies dedicated to advancing the knowledge, understanding, and practice of engineering.  It dissolved in 2020. AAES member societies represented the mainstream of U.S. engineering – engineers in industry, government, and academia.
Vision – Advancing the engineering profession's impact on the public good.
Mission – To serve as one voice for the U.S. engineering profession.
Awards - Honoring People for their Contributions to Engineering and Society
The American Association of Engineering Societies annually presented the following awards (see links below for new homes of these awards):
The United States now participates in WFEO through the Engineering Societies of America, LLC (ESA). Visit https://www.wfeo.org/nationals/#americas for further information.
AAES and the U.S. Department of Labor (USDOL) developed an Engineering Competency Model ("the model") to serve as a guide for the development of the engineering workforce. The model outlines the core competencies for advancement and success in the engineering profession.
AAES also published engineering workforce data.