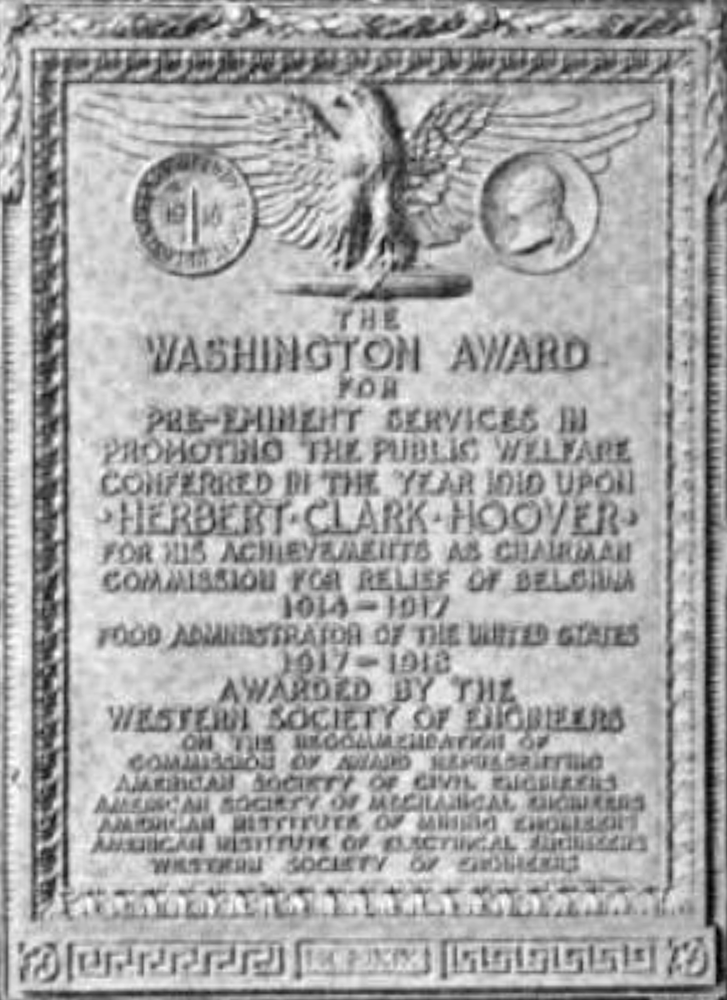 Washington Award
Conferred upon an engineer(s) whose professional attainments have preeminently advanced the welfare of humankind. Participating Societies are AIME, ASCE, ASME, IEEE, Western Society of Engineers, National Society of Professional Engineers, and American Nuclear Society.
This award is administered by the Western Society of Engineers. For details, visit the WSE Washington Award page.
AIME is always seeking member volunteers to serve in external award committee capacities. To offer your services, contact AIME Executive Director, Michele Lawrie-Munro at lawriemunro@aimehq.org.
Guidelines:the_washington_award_commision.pdf
Eligibility:AIST | SME | SPE | TMS