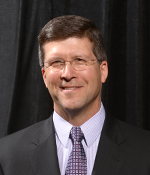 William M. Zisch (SME)
AIME William Lawrence Saunders Gold Medal* in 2015
For a distinguished carrier serving the metal and precious metals mining industry worldwide.
William Zisch has more than 30 years of experience in the mining industry and is currently president and chief executive officer of Midway Gold. From 2009 to 2014, he was vice president of operations for Royal Gold. Prior to that, he worked for Newmont where he served as vice president of planning, vice president-African operations, and operations manager of Minera Yanacocha in Peru.
Zisch is a member of the board of the Nevada Mining Association and is a past chairman of the board for the Colorado Mining Association. He served on the executive committee of the Minerals Information Institute and as chair of the Hamsfork (WY) Section and the Western Nevada Section of AIME. In 1992, he chaired the Western U.S. Regional Surface Hardrock Conference.
Zisch holds an M.B.A. from the Wharton School at the University of Pennsylvania and a B.S. in mining engineering from the Colorado School of Mines.