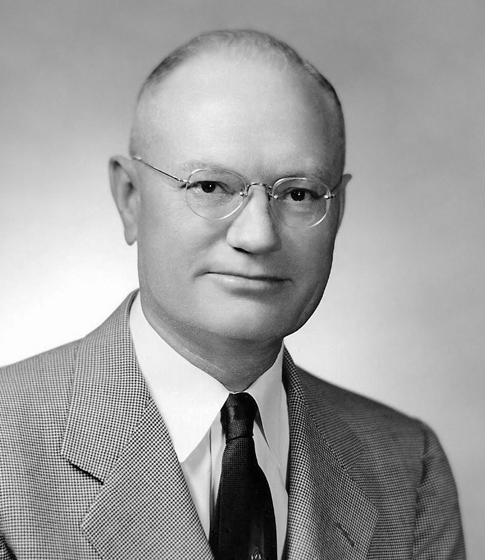 Walter C. Lawson (SME)
AIME William Lawrence Saunders Gold Medal* in 1964
"For his discerning perception of orebody geometry in planning open.pit development of previously submarginal mineral deposits, and his outstanding administrative skill in highly efficient management of several large copper mines."
Walter C. Lawson graduated from the Michigan School of Mines in 1923. Following that, until 1925, he was an instructor in the Engineering College of the University of Minnesota. Active mining then won over any other profession and he joined the New Cornelia Branch of Phelps Dodge Corporation (then the Calumet & Arizona Mining Co.) as Engineer.
From 1937 to 1941, he was Chief Engineer of the Morenci Branch, becoming General Superintendent until 1948 when he was appointed Manager of the New Cornelia Branch. Mr. Lawson was transferred to Douglas, Arizona, to serve as Assistant General Manager of Phelps Dodge. Soon after, he became General Manager.
He assumed his current post as Vice President and General Manager in 1958. Mr. Lawson is also a Director of Phelps Dodge, President and Director of Green Mountain Uraniwn Corporation, President and Director of Phelps Dodge Mercantile Co., President and Director of Tucson, Cornelia and Gila Bend Railroad Co., Director of Apache Powder Co., and of Valley National Bank. He has been a Member of AIME since 1940.