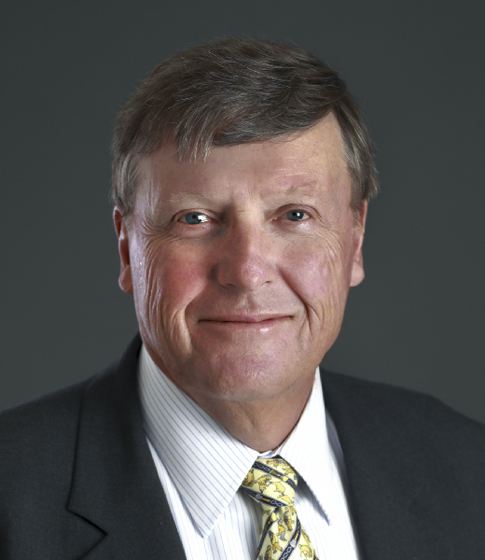 Timothy Haddon (SME)
AIME William Lawrence Saunders Gold Medal* in 2014
His outstanding professional accomplishments as a mining engineer, corporate executive, leader and entrepreneur.
Timothy J. Haddon is president, chief executive officer (CEO), a director and part owner of International Natural Resource Management, a private company that invests in and provides consulting services to the mining industry. He served on the board of Alacer Gold Corp. from 1998 to 2013 and was chairman from 2001. He was lead director of Thompson Creek Metals from 2007 until 2013 and currently serves as chairman. He is currently a director of International Tower Hill Mines. Haddon also served as president and CEO of Archangel Diamond Corp., held various positions with First Dynasty Mines and was president and CEO of Amax Gold. He spent 23 years working for TexasGulf and Amax with responsibilities in Africa, Australia, Southeast Asia, and North and South America.
Haddon received a B.S. in mining engineering in 1970 from the Colorado School of Mines (CSM). Has served on the CSM Trustee Development Council, the Mining Department Visiting Committee, the Corporate and Foundation Gift Committee and class and reunion committees. In 1993, he received the CSM Distinguished Achievement Medal. He currently serves on CSM's Board of Trustees. Haddon is a member of SME, the Mining and Metallurgical Society of America and a is a fellow of the Australasian Institute of Mining & Metallurgy. He has served as a board member and advisor for several companies, the Mineral Resources Alliance, the Gold Institute's Public Policy Committee, the Mining Executive Environmental Roundtable, the National Mining Hall of Fame and the U.S. Bureau of Mines Advisory Board.