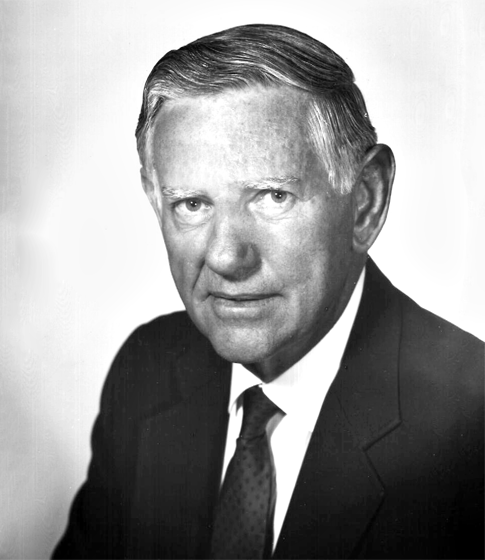 Richard L. Brittain (SME)
AIME William Lawrence Saunders Gold Medal* in 1986
''For his contribution to development of modern underground mining methods and for establishing consulting services to assist the mining industry in dealing with government agencies."
Richard L. Brittain is a partner in Dames & Moore, involved in mining engineering, exploration geology, and mining environmental services. He holds a B.S. in Mining Engineering and an M.S. in Geological Engineering, both from the University of Arizona. In 1970 the University awarded him the honorary degree of Mining Engineer for his outstanding contributions to mining. Mr. Brittain began his career as a Mining Engineer in 1947 with Phelps Dodge. Prior to joining Dames & Moore in 1971 , he was General Manager of American Zinc Company, Tucson, from 1952·1959 and Vice President, Mining, for that company in St. Louis from 1966-1971. He has co-authored a number of publications on mining.
Active In many local and regional mining organizations, Mr. Brittain joined AIME in 1954. His other professional affiliations Include the National Society of Professional Engineers, The Canadian Institute of Mining and Metallurgy, and the American Society of Civil Engineers. He served as 1983 Chairman of the Underground Technology Research Council, Joint Research Council of AIME and ASCE.