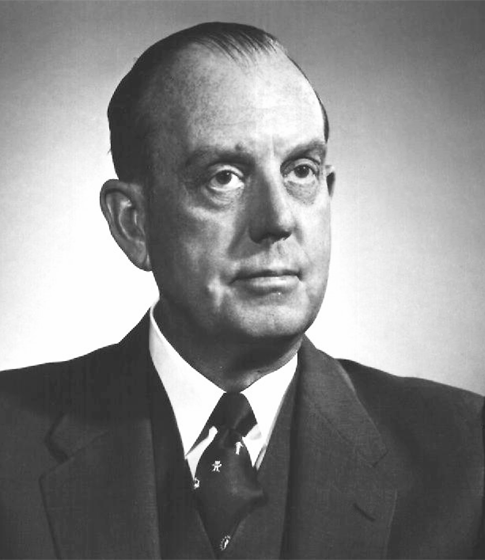 Ralph Douglas Parker (SME)
AIME William Lawrence Saunders Gold Medal* in 1967
"For his outstanding contribution toward the determination and development of Canada's major nickel deposits, also for his foresight and leadership in the management of these operations."
Ralph Douglas Parker, retired senior vice president and director of The International Nickel Company of Canada, is a 1921 graduate of the University of California and holds honorary doctor of laws degrees from that University and The Laurentian University. He joined International Nickel in 192 8 after employment with Cherry Creek Mining and Mcintyre Porcupine Mines.
At International Nickel, he was superintendent of the Creighton and Frood mines and then superintendent of mines. He was made general superintendent of the mining and smelting division in 1935. In 1947, he was named an assistant vice president and general manager of Canadian operations.
After becoming vice president and general manager of Canadian operations in 1955, he was elected a director in 1957. In 1958, he was named vice president in charge of Canadian operations, and in 1960, senior vice president. Mr. Parker became a special officer in 1963 and a consultant in 1964.