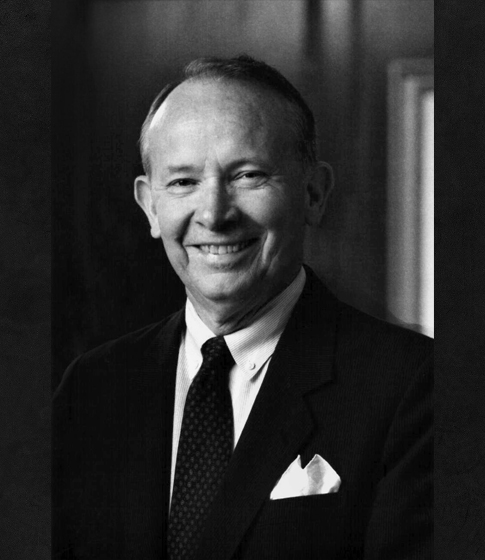 Milton H. Ward (SME)
AIME William Lawrence Saunders Gold Medal* in 1990
"For exceptional leadership in the mineral industries as a developer and manager of world-class mines and an engineering authority on block caving."
Milton H. Ward is Chairman and Chief Executive Officer of Freeport Minerals Company, Freeport-McMoRan Gold Company and Freeport- McMoRan Copper Company and President and Chief Operating Officer of Freeport-McMoRan Inc., headquartered in New Orleans. He has worked in the mining industry for more than thirty years with several mining companies including San Manuel Copper Corporation. Kerr McGee Corporation. Homestake Mining Company and Ranchers Exploration and Development Corporation. He joined Freeport Minerals in 1974. Mr. Ward holds a S.S. in Mining Engineering from the University of Alabama, an M.B.A. tram the University of New Mexico and an M.S. in Engineering from the University of Alabama.
Currently the Chairman of the American Mining Congress, Mr. Ward is involved in a number of other industry and civic organizations. He is a Distinguished Member of the Society of Mining, Metallurgy and Exploration. a Fellow of the Institute of Mining & Metallurgy (London). and a Distinguished Engineering Fellow of the University of Alabama.