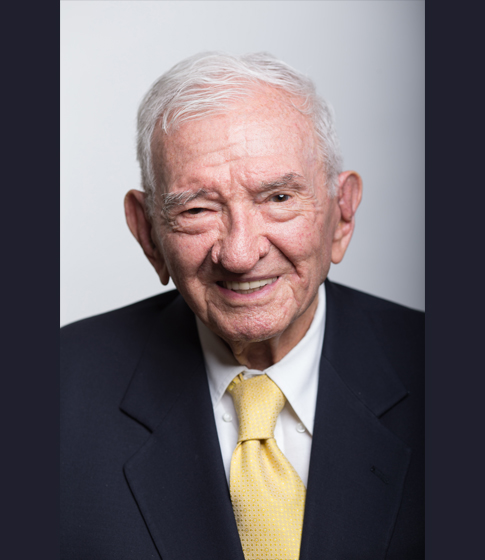 Leonard Harris (SME)
AIME William Lawrence Saunders Gold Medal* in 1996
''For his outstanding contribution to the mining industry as a metallurgist and for bringing to production the world-class Yanacocha deposits in Peru."
Leonard Harris is currently a consultant to several mining-related companies, a senior associate with Behre Dolbear and Company, and director of Corriente Resources.
He earned his diploma in metallurgy in 1949 at the Mount Morgan Technical College in Australia and began his career with Mount Morgan Limited as a cadet metallurgist. Following several technical positions with various mining companies, he joined Newmont Mining Corporation in 1974, where he served as vice president of research and development, general manager of Minera Yanacocha SA, vice president metallurgical operations, vice president/general manager of Newmont Latin America, and president/ general manager of Newmont Peru Limited.
He is a member of several professional societies and received the Henry Krumb Lecturer and Distinguished Member Awards from SME.
Access detailed biographical information and interview on the Engineering and Technology History Wiki.