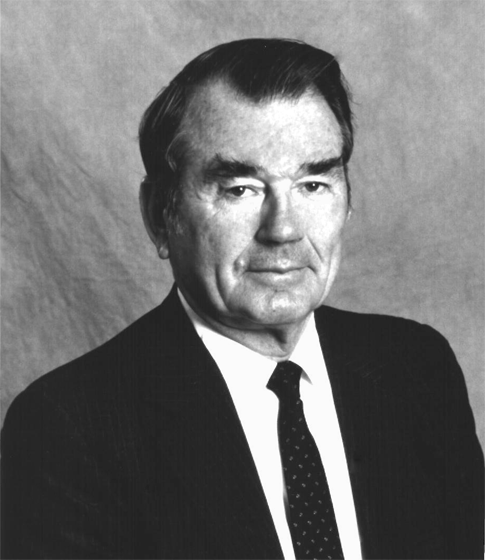 Kenneth J. Barr (SPE)
AIME William Lawrence Saunders Gold Medal* in 1993
"In recognition of his important role in establishing Cyprus Minerals Company as a major U.S. minerals producer following its spin-off from AMOCO."
Kenneth J. Barr was graduated from Auburn University in 1947 with a degree in Chemical Engineering and in 1948 began his career with Standard Oil Company (Indiana) as a junior petroleum engineer. After 32 years in various engineering and management positions with Standard, he was Executive Vice President of AMOCO Production Company in 1979 when AMOCO acquired Cyprus Mining Company and he was named President. In 1980 when Cyprus was merged with AMOCO Minerals Company, Mr. Barr became President of AMOCO Minerals Company. In 1985 AMOCO spun off all of its mineral business into a new Cyprus Minerals Company with Mr. Barr as its President and CEO. He served as Chairman and CEO from 1990 until his retirement in 1991.
Mr. Barr is a long-time member of the Society of Petroleum Engineers. He was a director of the American Mining Congress and became a member of the Newcomen Society when Cyprus was honored in 1990. A recipient of the Coal Age Award in 1989, Mr. Barr was inducted into the Mining Club of the Southwest Foundation's Mining Hall of Fame in 1991.