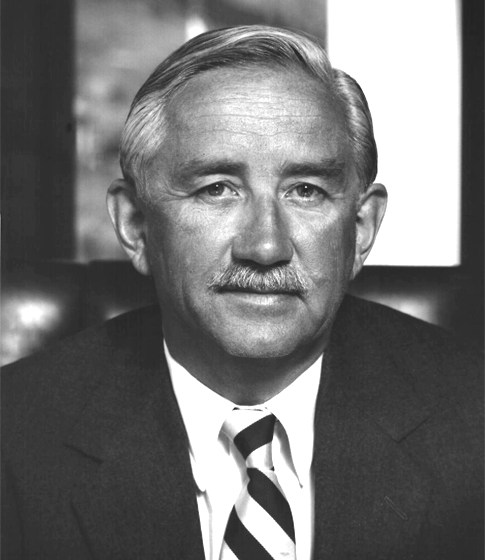 G. Frank Joklik (SME)
AIME William Lawrence Saunders Gold Medal* in 1991
"In recognition of a career devoted to the efficient and profitable exploration, development and operation of world class mining properties and the rejuvenation of Kennecott Corporation and the Bingham Canyon Mine."
G. Frank Joklik is President and Chief Executive Officer of Kennecott Corporation. Born in Vienna, he grew up in Australia. He received a B.Sc. with First Class Honors and a Ph.D. in Geology from the University of Sydney. He came to the U.S. in 1953 as a Fulbright Scholar at Columbia University. Mr. Joklik began his career with Kennecott in 1953 as an exploration geologist. and headed up minerals projects in Canada and the U.S., based first in Quebec and then at Kennecott's headquarters in New York City.
After ten years Mr. Joklik joined AMAX. Inc. and returned to Australia to manage the development of the Mt. Newman iron ore deposits and other projects. He was subsequently elected a Corporate Vice President. He rejoined Kennecott in 1974 and became President in 1980. In June 1989, RTZ Corp. PLC purchased the company and Mr. Joklik continued as President and Chief Executive Officer.
Mr. Joklik is a member of the National Academy of Engineering, a Director of First Security Corporation, and a member of the Board of the American Mining Congress. He is active in the leadership of other industry, civic and charitable organizations.