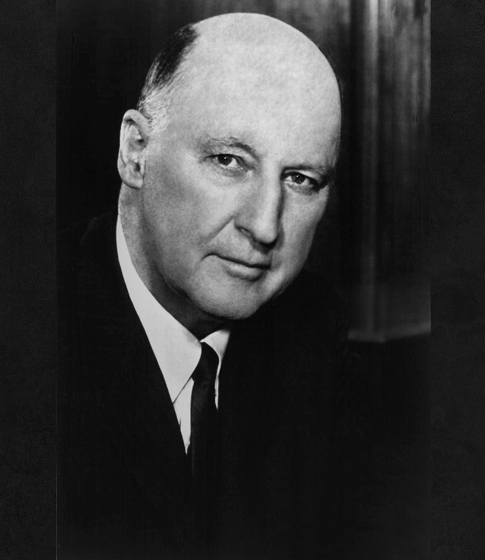 Charles M. Brinckerhoff (SME)
AIME William Lawrence Saunders Gold Medal* in 1968
"For outstanding administrative and technical ability, and for discerning foresight and leadership in the minerals industry."
Charles M. Brinckerhoff, chairman of the board and chief executive officer of The Anaconda Company, received his degree in metallurgical engineering from Columbia University School of Mines in 1925.
Mr. Brinckeroff's association with Anaconda operations began in Chile in 1935 when he was named assistant superintendent of the Portrerillos underground mines of Andes Copper Mining Company. He was promoted to general manager in 1945 and three years later, 1948, was transferred to Chuquicamata - one of the world's largest copper mines and operated by the Chile Exploration Company. He was made general manager at Chuquicamata, a post he held until 1955 during which time he rose to executive vice president of Anaconda subsidiaries in Chile. Mr. Brinckerhoff was elected president of The Anaconda Company in 1958. He was named vice-chairman in 1964 and has been chairman and chief executive officer since 1965. Among Mr. Brinckerhoff's many awards, the most prized are: the Distinguished Achievement Award from The Holland Society of New York; the honorary degree of Doctor of Science from the University of Arizona, and the Bernardo O'Higgins Order of Merit, the highest decoration Chile awards to foreigners.
The William Lawrence Saunders Gold Medal recognizes distinguished achievement in mining operations other than coal. The term "mining" is taken to include the production of metals and non-metallic minerals. Established in 1927, the Medal is presented in memory of William Lawrence Saunders, AIME's president in 1915.