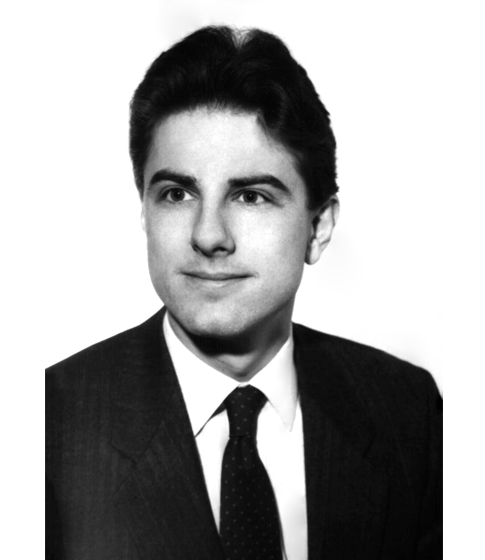 Joseph A. Hrabik
AIME Rossiter W. Raymond Memorial Award in 1987
For the paper "Economics and Environmental Comparison: Borehole Mining vs. Conventional Mining of Phosphate"
Joseph A. Hrabik is Deputy Director of the Allegheny County Department d Engineering and Construction, Pittsburgh, PA. He was graduated from the University of Pittsburgh with a B.S. in Mining and Civil Engineering and an M.B.A. in Engineering Economics and Finance. He will receive a J.D. from Duquesne University School of Law in May, 1987.
In 1976 Mr. Hrabik joined Ackenheil and Associates Consulting Engineers where he worked on analysis of slope stability, stormwater management and coal refuse disposal systems. Moving to Consolidation Coal Company in 1977, he was involved in and mine drainage treatment and sludge containment facilities. From 1978 to 1983 Mr. Hrabik was with the U.S. Bureau of Mines where his responsibiliti included technical feasibility of excavation and mining systems, mineral benefication facilities and chemical plants. construction cost estimates and mine subsidence estimates. He joined the Allegheny County Department of Engineering and Construction in 1984.
Mr. Hrabik's engineering association affiliations include The Society of Mining Engineers and The American Society of Civil Engineers. He is a member of two engineering honor societies, Chi Epsilon and Tau Beta Pi, and the Duquesne University Law Review.
Mr. Hrabik's paper was published in the January, 1986, issue of Mining Engineering.