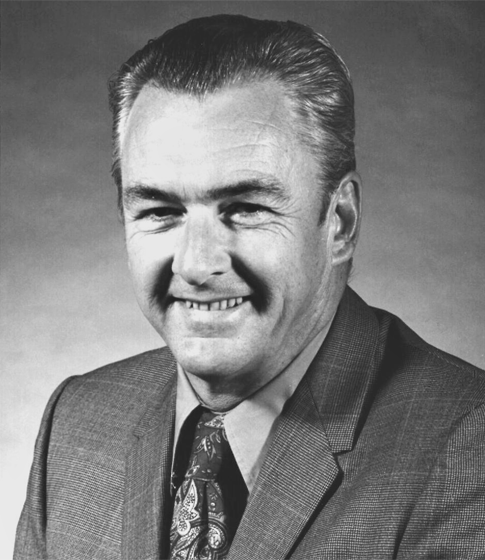 Robert S. Shoemaker (SME)
AIME Robert H. Richards Award* in 1974
"For proficiency as a leader of technical innovation and its application to the engineering design of many major mineral processing facilities."
Robert S. Shoemaker is a Consulting Metallurgist for the Mining and Metals Division of the Bechtel Corporation. After service in the U.S. Army Corps of Engineers, he attended Oregon State College where he received B.S. and M.S. degrees in inorganic chemistry in 1950 and 1951. In 1953, he received an M.S. degree in metallurgical engineering from the University of Wisconsin.
He joined the Minerals Research Department of the Union Carbide Research Laboratories in Niagara Falls, New York in 1953, and in 1956 was transferred to the Development Department of the Union Carbide Metals Company. In 1957 he was based in the Engineering Department of the Union Carbide Ore Company in New York where he was Metallurgist for numerous projects in Norway, Australia and the United States. In 1962, he joined the Bechtel Corporation in San Francisco as Supervising Engineer for Bechtel's Mining and Metals Division. In 1968 he was appointed to his present position as Consulting Metallurgist. He has participated in the design of numerous metallurgical projects throughout the world.
Mr. Shoemaker is currently serving as a Director of the Institute. He has served as Director of the Society of Mining Engineers of AIME, as Chairman of its Program Committee and as Chairman of the Mineral Processing Division. He is also a past Chairman of the San Francisco Section of AIME. Mr. Shoemaker is a Fellow of the Institute of Mining and Metallurgy and a member of the Canadian Institute of Mining and Metallurgy and the Mining and Metallurgical Society of America.