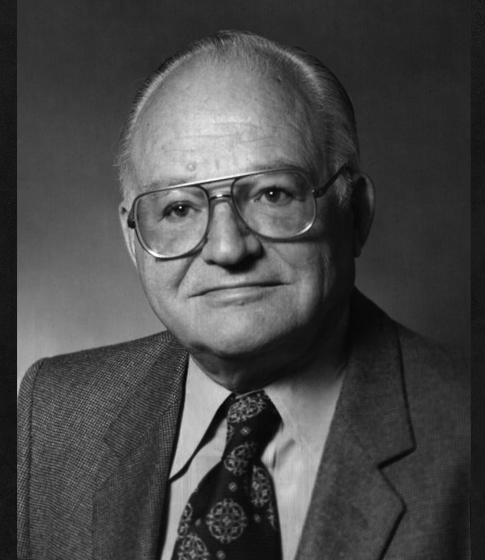 A. R. MacPherson (SME)
AIME Robert H. Richards Award* in 1982
In recognition of a lifetime of pioneering in the field of mineral processing particularly in engineering design, development, and construction of circuits for comminution of ores by autogenous and semi-autogenous grinding.
Born in Nova Scotia, Mr. MacPherson first worked in the gold mining industry in Canada and in the Gold Cost Colony, West Africa, after which he served with the Royal Canadian Engineers in Canada, England and Northwest Europe. Returning to his homeland, he was employed in the Mines Branch, Ottawa, where the first pilot plant operations were starting on Aerofall autogenous grinding mill on a variety of ores, both metallic and industrial minerals.
Five years later, Mr. MacPherson joined Aerofall Mills, remaining with the company during a period when the development of the autogenous mill continued in many fields, with plants being installed to handle iron ore, asbestos, copper and uranium and industrial minerals. Working independently as a consultant, from 1960 to 1962, Mr. MacPherson developed the basic data on the design of wet autogenous mills, as well as developing flowsheets for major iron ore projects.
In 1962, Mr. MacPherson joined Canadian Bechtel in Montreal, remaining with that company until his retirement in 1978. During this period with Bechtel, many large pioneering plants were built including the Carol Lake plant using dry autogenous grinding and the Seven Islands iron ore flotation plant, the Griffith iron ore plant, the Similkameen copper plant in British Columbia, with the major design of Lornex Copper plant also completed.