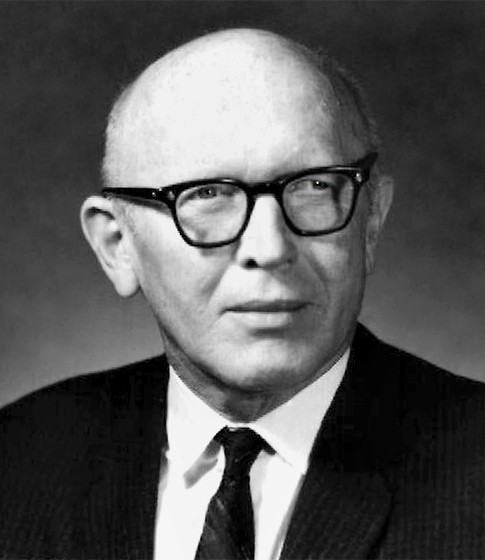 John Dixon Vincent
AIME Robert H. Richards Award* in 1973
"In recognition of his outstanding contributions to the mineral industry in the fields of milling practices, design of processing plants and innovations in metallurgical developments."
John Dixon Vincent is Chief Metallurgical Engineer, AMAX Exploration and Mine Evaluation, a subsidiary of American Metal Climax, Inc.
Mr. Vincent was born in Cortez, Colorado, and earned his E.M. degree in 1933 from the Colorado School of Mines. From 1933 to 1935 he was Junior Engineer and Assistant Mine Foreman for U.S. Fuel Company in Utah then served as a Mill Shift Foreman for the Cerro Corporation. In 1938 he received his M.Sc. degree from the Montana College of Mineral Science and Technology, then became Mill Metallurgist with the Howe Sound Corporation. From 1942 until 1946 he was Assistant Director of Research and Director of Flotation Laboratories for the Dow Chemical Company in Pittsburg and San Francisco, California, and from 1947 to 1951 he was Vice President and General Manager of the Bear Photo Service in San Francisco. In 1951 he joined American Smelting and Refining Company in Salt Lake City as Assistant Milling Engineer, a position he held until 1960, when he became Mill Superintendent of the company's Mission Unit at Sahuarita, Arizona. He remained at that location until 1967 when he became Director of Research and Development, Extractive Metallurgy for the Climax Molybdenum Company, a division of American Metal Climax Corporation. He attained his present position in 1972.
Mr. Vincent has served on several SPE-AIME committees.