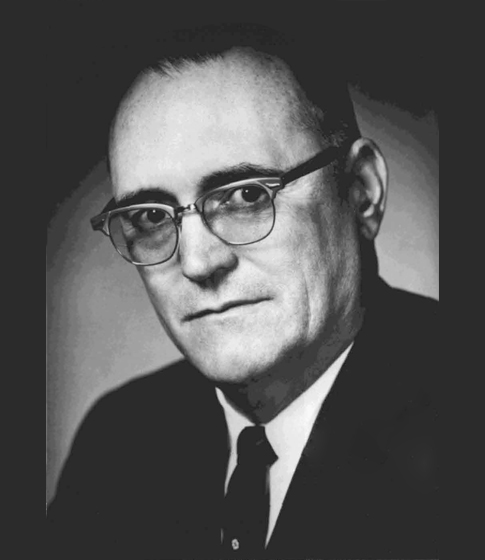 Lloyd E. Elkins, Sr. (SPE)
AIME Presidential Citation in 1992
In recognition of many years of exemplary and dedicated service to AIME as Director, Vice President and President, and for his efforts to unify AIME Member Society members who belong to the NAE and NAS and for Iris leadership of the AIME Past Presidents.
Lloyd E. Elkins has been a petroleum consultant since his retirement from Amoco Production Company in 1977. He joined Amoco in 1934 and served as Production Research Director from 1949 until his retirement. Mr. Elkins rece1ved a B.S. in Petroleum Engineering from the Colorado School of Mines in 1934 and attended the Harvard Graduate School of Business Administration in 1948.
A long-time active member of AIME and the Society of Petroleum Engineers. Mr. Elkins served on and chaired numerous committees, was a member of the Boards of both AIME and SPE, and was President of AIME in 1962. In addition. he has chaired the Tulsa City-County Library Commission. the Oil Supply Task Group of the Oil Subcommittee (National Petroleum Council Study for the Department of Interior on the Energy Outlook), the Natural Gas Technology Task Force (Federal Power Commission, National Gas Survey). He recently has chaired the AIME Past Presidents group and an ad hoc group of AIME/NAE/NAS members.
An Honorary Member of AIME, Mr. Elkins was also awarded the AIME Anthony F. Lucas Gold Medal and the Colorado School of Mines Distinguished Achievement Medal. He was named to the Oklahoma State University Engineers Hall of Fame and the Tulsa University College of Engineering and Physical Sciences Hall of Fame. He is a member of the National Academy of Engineering.