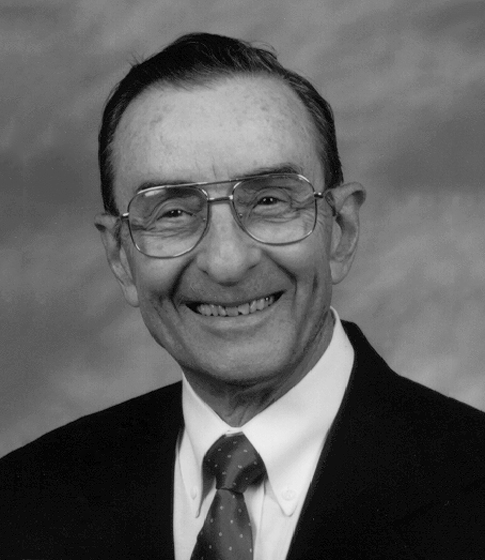 Gerald E. Sherrod (SPE)
AIME Presidential Citation in 1995
In recognition of years of exemplary and dedicated se1vice to AIME as a Director and Officer, for his contributions to the financial stability of the Institute and for his representation on the Engineers joint Council and United Engineering Trustees.
Gerald E. Sherrod retired in 1982 as a Vice President, Senior Credit Office and Senior Professional of Citibank. He then served as a consultant offering services as a financial advisor on oil and gas matters. He graduated from the University of Tulsa with a BS in petroleum engineering and completed the Graduate School of Financial Management at Stanford University. His career started with a Texas oil company.
Mr. Sherrod served on the Board of Directors of AIME for five years; he was treasurer for 1970 and 1971 and then a Director and Vice President from 1972- 1974. He was a Director of the Engineers Joint Council and the Society of Petroleum Evaluation Engineers. He was elected the 1973 President of the Society of Petroleum Engineers (SPE) and in 1975 was awarded the Distinguished Service Medal from the Society and in 1983 became a Distinguished Member. He has been Chairman of and has served on five memorial Award Committees of AIME and SPE, he was a member of the United Engineering Trustees Board and is currently serving as a Trustee of the SPE Foundation.
He is a member of several professional and industry associations/societies; he is a Registered Professional Engineer and was a member of the American Arbitration Association.