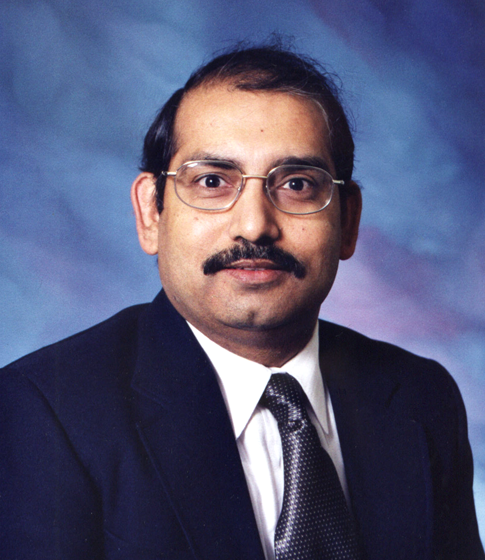 Brajendra Mishra (TMS)
AIME Presidential Citation in 2015
For being the champion of cross-disciplinary efforts in the areas of sustainability and carbon management and his work in establishing the AIME Collaborative Grants Program that provides tangible and ongoing financial assistance to the Member Societies of the American Institute of Mining, Metallurgical & Petroleum Engineers.
Dr. Brajendra Mishra is a professor and the Assoc. Department Head of Metallurgical & Materials Engineering at the Colorado School of Mines. Dr. Mishra is the Co-Director of the National Science Foundation's Industry/University Collaborative Research Center on Resource Recovery & Recycling – the first National Center of its kind. Brajendra received his Bachelor of Technology [1981] degree in Metallurgical Engineering from the Indian Institute of Technology in Kharagpur, India and his M.S. [1983] and Ph.D. [1986] in Materials Science from the University of Minnesota in Minneapolis. Prof. Mishra is also the Assoc. Director of Kroll Institute for Extractive Metallurgy. Dr. Mishra served as a Distinguished Professor of Chemical Engineering at the Petroleum Institute in Abu Dhabi for six months.
Dr. Mishra's research interests bridge across the process and the physical metallurgy of materials. Dr. Mishra has over twenty years of research experience in molten salt pyrometallurgy and electrochemistry and has many contributions to the application of these technologies to nuclear waste processing. Dr. Mishra has authored over 400 technical publications in refereed journals and conference proceedings. He holds ten patents and has authored/edited 19 books. Dr. Mishra is a Fellow of ASM (2001). Mishra received the Distinguished Service Award from the Minerals Metals & Materials Society (2010) and the highest award of Honorary Membership form the Indian Institute of Metals (2008). Brajendra served as the 2006 President of The Mineral, Metals & Materials Society (TMS) of AIME and now is the President (Elect) of Amer. Institute of Mining, Metallurgical & Petroleum Engineers.