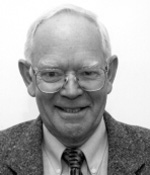 William G. Davenport (SME)
AIME Mineral Industry Education Award in 2003
In recognition of his unwavering excellence in teaching, scholarship and leadership in extractive metallurgy, and for inspiring students in the pursuit of clarity.
William Davenport is Professor Emeritus of metallurgical engineering at the University of Arizona. He is a graduate of the University of British Columbia and Imperial College, London. He spent a combined 43 years of teaching at McGill University, Montreal and at the University of Arizona, Tucson.
He has specialized in extractive metallurgy throughout his career and with co-authors has published four books: Extractive Metallurgy of Copper (1976); Iron Blast Furnace (1980); Flash Smelting (1987) and Sulfuric Acid Manufacture (2005). Most have been published in several editions and languages. A fifth collaborative book, Extraction of Ni, Co and Pt Group Metalsis in press.
He has traveled widely gathering information for these books and estimates that he has recently averaged 10 or so metallurgical plant visits per year.