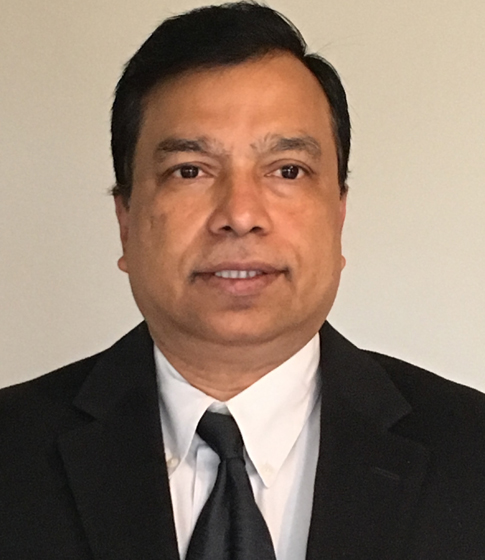 Manoj K. Mohanty (SME)
AIME Mineral Industry Education Award in 2019
For his outstanding contributions to mining and mineral engineering education, as well as his research in the areas of coal and mineral processing.
Dr. Manoj K. Mohanty is the Newmont Endowed Professor and Department Chair of the Mining & Metallurgical Engineering of the Mackay School of Earth Science & Engineering at the University of Nevada, Reno (UNR). Dr. Mohanty joined UNR in July 2017 after spending 17+ years as a faculty member at Southern Illinois University (SIU) Carbondale. Dr. Mohanty received his B.S. Degree in Mining Engineering from the National Institute of Technology, Rourkela, India. He received his M.S. (1993) and Ph.D. (1997) degrees from SIU Carbondale. Dr. Mohanty has received nearly 7 years of work experience in mining and related industries prior to beginning his academic career at his alma mater, SIU. Dr. Mohanty joined as an assistant professor in the year 2000 and was promoted to associate professor and professor positions in 2005 and 2008, respectively. Dr. Mohanty has published two books and more than 100 technical articles in international journals and conference proceedings.
At SIU, Dr. Mohanty received Outstanding Engineering Faculty Award in 2012, Outstanding Engineering Faculty Researcher as well as Outstanding Engineering Research Paper Awards, in 2002. His other honors/awards include the Kentucky Colonel Award and the Honorable Mention for the technical poster at the 18th International Pittsburgh Coal Conference. He serves as the Editor-in-Chief of the International Journal of Mining, Materials and Metallurgical Engineering as well as a member of the editorial boards of a number of journals, including the International Journal of Coal Preparation and Utilization and International Journal of Mining and Mineral Engineering. Dr. Mohanty has been consistently involved in various activities of the SME as an active member or a Chair/Co-Chair of several technical committees since the year 2001. Currently serving on Coal and Energy (C&E) Division's Executive Committee for the third term, Dr. Mohanty was the Program Chair for the C&E division for 2016-2017. Dr. Mohanty completed his first term in SME's Strategic Committee (Education and Professional Development) in 2015 and served as the Chair of SME's Research Council from 2016-2018. He is currently the Chair-Elect of SME's C&E Division and the Vice Chair of SME's Northern Nevada Section. In addition, Dr. Mohanty currently serves on a number of SME Committees, including SME Journal's Oversight Committee, Innovation Ad-hoc Committee, and Murray Innovation Award Committee.