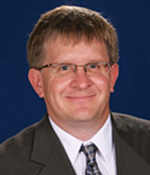 Jon J. Kellar (SME)
AIME Mineral Industry Education Award in 2015
For his exemplary accomplishments and lasting impact in education and scholarly activities in minerals and metallurgical engineering.
Jon Kellar is currently a professor at the South Dakota School of Mines and Technology (SDSMT). He has been an educational leader within the minerals industry for the past 25 years, and his accomplishments have spanned the spectrum from mineral processing through metallurgical processing, and engineering education in general.
Kellar's achievements include novel undergraduate programs that integrate mineral processing, pyrometallurgy and physical metallurgy to support kinesthetic-based curricular development and outreach, and have resulted in more than 80 technical publications. His discipline-specific research efforts have been recognized by the National Science Foundation, he is a Presidential Faculty Fellow, and the state of South Dakota, which awarded him the Board of Regents Award for Excellence in Research.
Kellar is most proud of the lasting impact he has had on undergraduate education within the mineral industries. These latter accomplishments have been recognized nationally by the Carnegie Foundation for the Advancement of Teaching, which recognized him as the South Dakota Professor of the Year and the National Science Foundation. He also received the Benard Ennenga Faculty Award and the SDSMT Presidential Award.