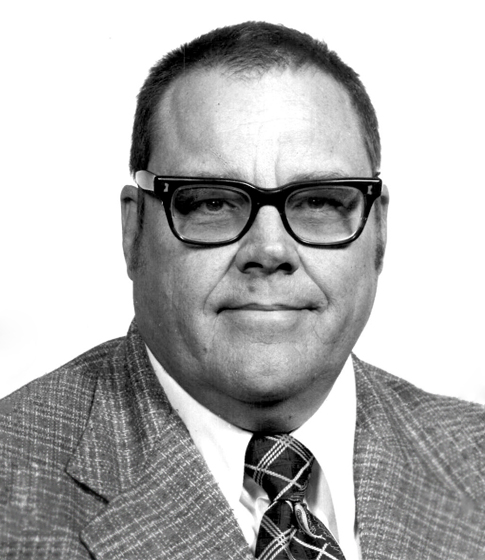 Ben H. Caudle
AIME Mineral Industry Education Award in 1979
"In recognition of his practical and creative teaching of laboratory procedures, his classroom proficiency, his outstanding contributions to continuing education, and his sincere interest in students and colleagues."
Ben H. Caudle is a Professor of Petroleum Engineering at the University of Texas in Austin, where he received his BS in chemistry in 1943 and his PhD in petroleum engineering in 1963.
Dr. Caudle joined the faculty at the University of Texas in 1963 after spending fourteen years with the Petroleum Research and Development Department of the Atlantic Refining company. Prior to that time, he worked as a Research Chemist at the U.S. Bureau of Mines in Bartlesville, Oklahoma, and served in the U.S. Army from 1944 to 1945.
Dr. Caudle is a member of AIME and the American Society for Engineering Education. He was a member of the Board of Directors of the Society of Petroleum Engineers of AIME from 1966 to 1969, has served on numerous committees, and as AIME representative on the Engineering Education and Accreditation Committee of Engineers' Council for Professional Development. Dr. Caudle is the author of more than twenty technical papers. In 1964 he was the recipient of the Society of Petroleum Engineers of AIME Distinguished Service Award and was a Distinguished Lecturer of the Society in 1973-1974.
He has received numerous honors for his teaching ability and consistently has earned outstanding ratings from students of both undergraduate and graduate levels. In 1976 he was the recipient of the General Dynamics Teaching Excellence Award of the University of Texas, Austin and several times has been given the Best Adviser Award in the Petroleum Engineering Department.