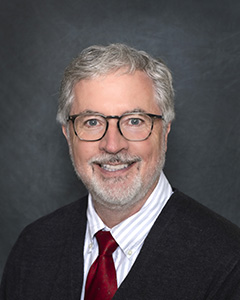 Thomas W. Camm (SME)
AIME Mineral Economics Award in 2022
For his outstanding contributions to the advancement of applied mining economics and his devotion to educating students in these disciplines
Thomas W. Camm is the Freeport-McMoRan Professor of Mining Engineering at Montana Technological University. He is a frequent session chair and presenter at national meetings; specializing in leadership and economic issues for engineers.
Recent scholarship while on sabbatical included completion of two publications. The first, developing a new set of cost models (coauthor Scott Stebbins) resulted in the publication Simplified cost models for underground mine evaluation: A handbook for quick prefeasibility cost estimates. The second was the peer-reviewed article The dark side of servant-leadership, published in The International Journal of Servant-Leadership. Both are available on the Montana Tech Library Digital Commons page.  
Dr. Camm earned a B.S. and a Ph.D. in Mining Engineering from the University of Idaho, and a Master of Engineering Management degree from Washington State University. He also studied leadership in the Gonzaga University doctoral program. He is a registered professional engineer in Washington.