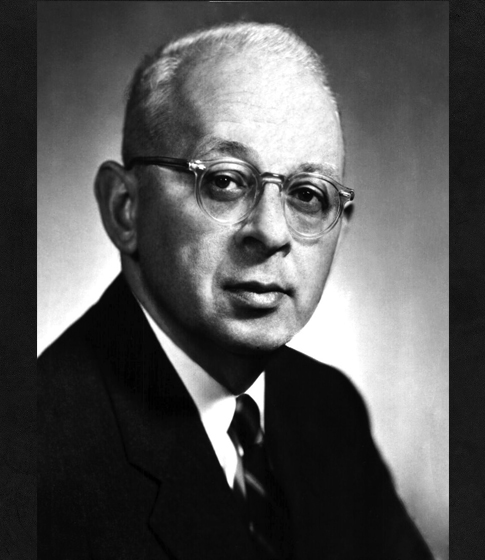 Sam H. Schurr
AIME Mineral Economics Award in 1968
"In recognition of major and influential contributions to the profession of mineral economics both in his research while with the United States Government and as director of research at Resources for the Future."
Sam H. Schurr has been director of the Energy and Mineral Resources program of Resources for the Future, Inc. since 1954. He began his career with the National Bureau of Economic Research in 1939, shortly after receiving his master's degree from Rutgers University.
While with the National Bureau, Mr. Schurr did research on the economic history of the mineral industries in the United States and was co-author of the resulting book, The Mining Industries, 1899-1939. Mr. Schurr has also been a member of the staff of the Cowles Commission for Research in Economics and of the Economics Division of the Rand Corporation. At Cowles he was director of a pioneering study on the economics of atomic energy which was published in 1950 as Economic Aspects of Atomic Power; An Exploratory Study.
Mr. Schurr's many years of government service began with his wartime employment in the Office of Strategic Services. From 1950-53 he was chief economist for the U.S. Bureau of Mines. In an advisory capacity he has, over the year, assisted the Department of Interior, the Federal Power Commission, the Bureau of Census, the National Academy of Sciences, the General Services Administration, and the Executive Office of the President on energy and mineral matters.