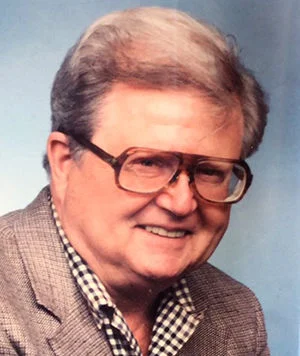 Richard T. Newcomb
AIME Mineral Economics Award in 1986
"In recognition of distinguished contributions through studies of the steel, coal, and copper industries, through mineral economic education and through advisory studies for the government."
Richard T. Newcomb, Professor of Mineral Economics. University of Arizona. College of Engineering and Mines, holds degrees from St. John's College and Stanford University. He received a Ph.D. In Economics from the University of Minnesota. He is a member of the consulting firm of Newcomb, Harris and Vogely. Dr. Newcomb joined the faculty of the College of Earth and Mineral Sciences at Pennsylvania State University as an Assistant Professor in 1965, and was appointed Associate Professor in 1968. In 1972 he was appointed Professor at the West Virginia School of Mines to develop the Mineral Economics program.
The author of 60 professional journal articles and books on the economics of the mineral industries, Dr. Newcomb was active on the AIME Council of Economics. He has served on the National Academy of Sciences. National Academy of Engineering, and National Research Council Committees concerned with mineral engineering and materials science technology, as well as on the National Materials Policy Advisory-Board Commission on Natural Resources. He has performed extensive International service for the governments of India, Mexico, and Canada; for the Ford Foundation as consultant in North America and the Far East; and for the exploration and development divisions of the UN, the National Science Foundation, and the U.S. Departments concerned with mineral and energy policy.