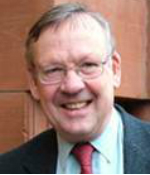 Phillip Crowson (SME)
AIME Mineral Economics Award in 2011
For his promotion of mineral economics education, as both an academic discipline and in outreach to the general public.
Phillip Crowson is an Honorary Professor and a part-time Professorial Research Fellow at the Centre for Energy, Petroleum, and Mineral Law and Policy at the University of Dundee, Scotland.
Born in 1939 in Phillip was Fitzwilliam College, Cambridge, graduating with first class honours in economics. He worked in the UK chemicals industry for ten years and joined the Economics Department of The RTZ Corporation in July 1971, and became the company's Chief Economist in May 1981. He retired from Rio Tinto Limited (then known as RTZ-CRA) at the beginning of 1997. He was a director of Rio Tinto Borax and Rio Tinto Iron and Titanium, and he took an active role in many industry organisations, including the European Copper Institute (Chairman), and the Mining Association of the United Kingdom (President). Mr Crowson served as an Invited Director of the London Metal Exchange for a maximum possible twelve year term until May 2000, and is still the Chairman of the LME's Special Committee. He was made an Honorary Member of the London Metal Exchange in October 2009. He has written several books and many published papers and articles on aspects of the mineral industries, including contributed chapters to several books, and he also lectures frequently. His most recent publication is Mining Unearthed, published by Aspermont UK in December 2008.