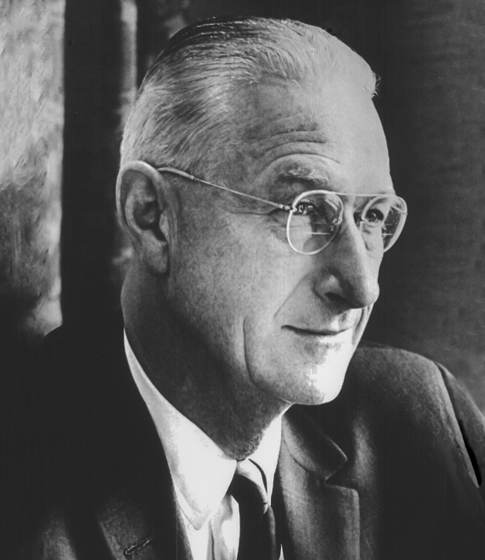 James Boyd (SME)
AIME Mineral Economics Award in 1988
"In recognition of major contributions to the understanding of the economics of the minerals industries through his role as advisor to the government and the American public, as industrial leader and as educator."
James Boyd has been honored posthumously with the 1988 Mineral Economics Award. Born nn Australia, Dr. Boyd received his early education in England. He earned an undergraduate degree from the California Institute of Technology and his M.S. and D.S. at the Colorado School of Mines.
Dr. Boyd began his career with the faculty of the Colorado School of Mines in 1929, where he remained until 1941 . He served as Faculty Dean from 1946 to 1947. He was Director of the U.S. Bureau of Mines from 1947 to 1951 and Vice President of Kennecott Copper Co. from 1951 to 1960. From 1961 to 1971 he was with Copper Range Co., serving as Chief Executive Officer, President and member of the board. Following his retirement, Dr. Boyd was Executive Director of the National Commission on Material Policy. President of Material Associates, and served on numerous mining and energy commissions,including the Secretary of Interior's Mine Safety Committee and the geology advisory boards of Lehigh, Princeton and Stanford universities.
Dr. Boyd was a member of the National Academy of Engineering, American Society of Economic Geologists. Geological Society of America. New York Academy of Science and AIME. He received the AIME Charles F. Rand Memorial Gold Medal in 1963 and served as AIME President in 1969. He was elected to AIME Honorary Membership in 1973.