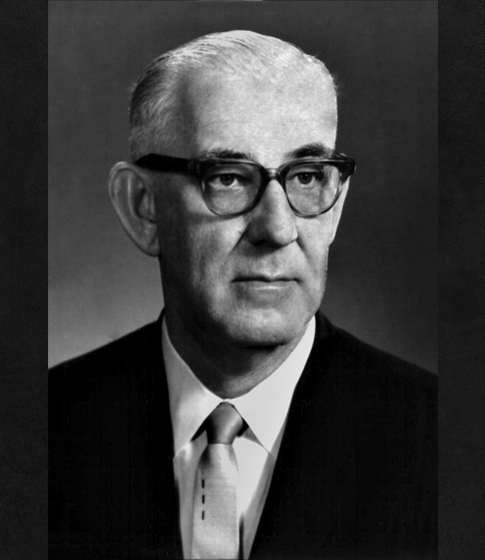 Jan J. Arps
AIME Mineral Economics Award in 1969
"For leadership of the petroleum engineering profession in applying and significantly improving the science of mineral economics through research and studies, and for generously sharing this knowledge through numerous publications and lectures."
Mr. Arps is chairman of the board of his own petroleum consulting firm, Arps Corporation of Dallas, Texas. He has been in private consulting practice for the past five years.
Mr. Arps obtained his masters degree in mining engineering in 1932 from the Technical University at Delft, Netherlands. He spent the years from 1932 to 1940 as a field geologist in Sumatra and Borneo, and as a petroleum engineer in the United States and Venezuela. In 1940 he joined the British-American Oil Producing Company in Houston, Texas, as a district engineer. When he left the firm in 1964 to establish his own consulting business, he held the position of vice president, and assistant to the president.
Mr. Arps is a director of Ozona Gas Company and the Tesoro Petroleum Corporation of San Antonio. He holds 27 United States patents, 10 Canadian and five Venezuelian, mostly on inventions used in well logging.
The Mineral Economics Award, established in 1965, is bestowed for distinguished contributions to the advancement of mineral economics. It consists of an engrossed Certificate of Award containing a citation detailing the service or achievement the award is based on. The award recipient may he invited to lecture at the Council of Economics Luncheon at the Annual Meeting.