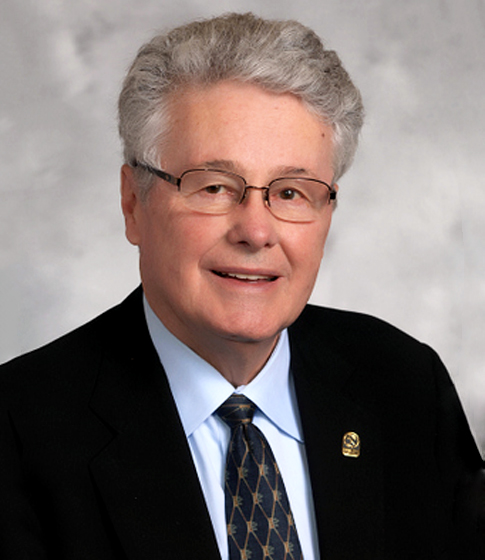 John N. Murphy (SME)
AIME Howard N. Eavenson Award in 2002
John Murphy serves as a Research Professor in the Department of Chemical and Petroleum Engineering, University of Pittsburgh. His academic interests are primarily related to process and workplace health and safety.
Professor Murphy joined the department in 1997 as a visiting research professor from the Pittsburgh Research Laboratory of the National Institute for Occupational Safety and Health. Prior to this assignment, he served as the research director of the Laboratory. Prior to joining the University, Professor Murphy served as the Research Director of the Pittsburgh Research Center of the U.S. Bureau of Mines from 1978 until 1997. Under his direction, the Center conducted research pertaining to mine health and safety, as well as other studies that were directed toward new mining technology and mine environmental issues.
Professor Murphy is a Registered Professional Engineer. He holds an undergraduate degree from the University of Pittsburgh and a master's degree from Duquesne University. In his tenure at the Pittsburgh Research Center, he served in various technical and supervisory positions. He holds two patents and has authored more than 90 technical publications. He is the recipient of the Department of Interior Distinguished Service Award in 1985, the Presidential Rank Award for Meritorious Executive in 1986, and the Presidential Award for Distinguished Executive in 1993.
He served as the 2011 President of the Society for Mining, Metallurgy and Exploration (SME), and is also the Past President of the SME Foundation, Director and Past Chairman of the Pittsburgh Section of SME, Past President of the National Mine Rescue Association, Member and Past President of the Mine Rescue Veterans of Pittsburgh District, Member of the National Society of Professional Engineers, Senior Member of the Institute of Electrical and Electronics Engineers, Member of the American Institute of Chemical Engineers, Member of the Pennsylvania Society of Professional Engineers, and Member of the Mining and Metallurgy Society of America.