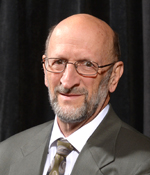 William H. Langer (SME)
AIME Hal Williams Hardinge Award* in 2015
For his extraordinary contribution to the science and sustainable development of industrial minerals and aggregates.
William Langer is currently a self-employed research geologist in Arizona. He served as a research geologist with the U.S. Geological Survey (USGS) from 1971 to 2012. He was the USGS resource geologist for aggregates since 1976. He conducted geologic mapping and field studies of aggregate resources in the United States in the glaciated northeast and midcontinent, the Atlantic Coastal Plain, the Appalachian Piedmont, the Great Basin and the Rocky Mountain Front Range.
Langer has published more than 100 reports, maps and articles relating to crushed stone and gravel resources. He has lectured about aggregate resources in the United States, Canada and Europe. He has written monthly articles about geology and aggregate resources in Aggregates Manager and Quarry.
Langer is currently a member of the Industrial Minerals & Aggregates Division Executive Committee and a member of SME's Sustainable Development Committee.