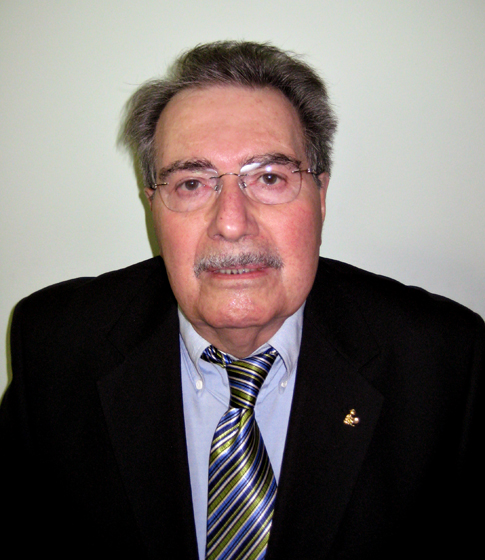 Sarkis Ampian (SME)
AIME Hal Williams Hardinge Award* in 2013
"For service to the Industrial Minerals Division and the industrials minerals industry in the characterization and regulation of clays and other industrial minerals."
Sarkis G. Ampian is an Industrial Minerals consultant and geochemist, retired from the U. S. Bureau of Mines after nearly 40 years of service in the Bureau's Research and Commodity Groups. The Commodity Group's work centered on monitoring all domestic and offshore clay, oil shale, zircon, barium and strontium, and drilling mud activities. He also served as the Principal Mineralogist in the Bureau's outreach to all Federal, State, and International regulatory agencies, both publishing and lecturing for the Department of Interior on policies relating to asbestos and crystalline silica, and locatable clay minerals.
He has been an SME member for nearly 40 years; 1995 chair of the Industrial Minerals Division; former SME Board and Committee member; recipient of the Frank A. Alsobrook Distinguished Service Award; and frequent speaker and session chair at annual meetings.
Currently, he is an asbestos and crystalline silica consultant and was a National  Academy of Science Mineralogy Committee member tasked with reviewing NIOSH's proposed 2008/2009 "Asbestos Fibers and Other Elongated Mineral Particles: State of the Science and Roadmap for Research" document.