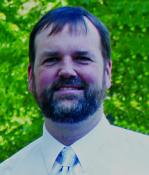 Robert J. Pruett (SME)
AIME Hal Williams Hardinge Award* in 2018
For his significant contributions to the advancement of applied clay science through research, publications and patented technologies particularly in the field of kaolin processing for paper and oilfield applications.
Robert J. Pruett is the leader of Minerals Technology for Imerys Pigments and Additives Group based in Sandersville, GA. He joined the research department in 1990 when it was Georgia Kaolin. He moved to its Sandersville Technology Department in 1991 when ownership changed to ECC International. He is currently responsible for mineral research, process engineering, pilot plant and analytical services. Pruett holds a Ph.D. and M.S. in geological sciences from Indiana University, Bloomington and a B.S. in geology and geophysics from the University of Wisconsin, Madison. His research has focused on clay mineralogy, industrial minerals and sedimentology.
Pruett is active on SME committees and with the Clay Minerals Society. He is on the editorial board for Applied Clay Science. He received the 1986 Gerald V. Henderson Jr. Industrial Minerals division scholarship and the 1995 Industrial Minerals Young Scientist Award. He was a participant in the 1998 Future Leaders Program.