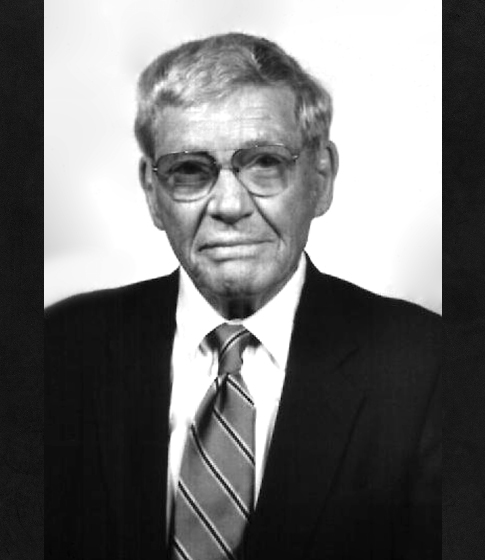 Oscar M. Wicken (SME)
AIME Hal Williams Hardinge Award* in 1994
"Distinguished metallurgical and mining engineer, lecturer and operations executive. In recognition of outstanding accomplishments in the development of refractory mineral resources and production technology worldwide."
Oscar M. Wicken started work in the industrial minerals field as mining/metallurgical engineer for Northwest Magnesite Company in Chewelah, Washington and transferred to their seawater magnesia operation in Cape May, NJ as plant manager. He continued his career with Foote Mineral Company in Virginia, Bonneville Ltd. in Utah, and Harbison-Walker Refractories Division of Dresser Industries, Inc. where he was Vice President of International Operations. Mr. Wicken spent three years as deputy managing director of Iran Refractories Company in Tehran, Iran and traveled extensively in Europe, India, Africa and South America in connection with development of refractory mineral projects.
In 1978 Mr. Wicken established SAM Associates, a consulting group to service the refractory and industrial minerals industries. He received a BS in chemistry from the University of Washington and an MS in Metallurgical Engineering from the University of Idaho. He is the author of the Magnesite chapters in Industrial Rocks and Minerals and in the 1980 edition of Surface Mining. He has several patents relating to refractory constructions. Mr. Wicken served as the 1971 Chairman of the Industrial Minerals Division.