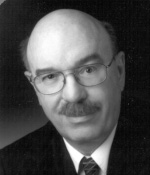 James M. Barker (SME)
AIME Hal Williams Hardinge Award* in 2003
For outstanding achievement in industrial mineral research and education, in particular for his work with perlite, clinoptilolite, potash, and sulfur; his work on industrial mineral transport; and for his dedicated service to both the Industrial Minerals Division specifically and the Society for Mining, Metallurgy, and Exploration.
James M. Barker received his BS in geology from the University of California, Los Angeles in 1969 and an MA in geology from the University of California, Santa Barbara in 1972. After graduation, he taught geology at several colleges and worked as an engineering geologist before embarking on his more than 25-year industrial mineral career.
He is currently adjunct professor in the Mineral Engineering and Geology Departments of New Mexico Tech. He began his industrial mineral career with Tenneco Mining at their Death Valley borate operations. Next he moved to Duval and worked mostly in sulfur, primarily in the Permian Basin. In 1981, he worked for Phillips Strategic Minerals and, in 1982, Utah International before moving to the New Mexico Bureau of Geology and Mineral Resources (NM Tech) in 1983. Mr. Barker's work at New Mexico included development of the Perlite Lab.
He is a Distinguished Member of SME, has been a member of its Board of Directors and is very active in the Society. Mr. Barker has co-edited three SME books and is a senior editor on the 7th Edition of Industrial Minerals and Rocks. Mr. Barker has published well over 200 articles, papers, reports, books, posters and abstracts on industrial minerals.