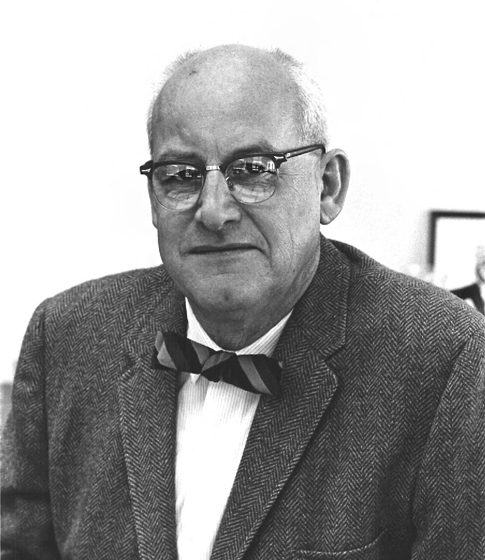 Fredrick Christian Kruger
AIME Hal Williams Hardinge Award* in 1972
"Prominent educator, geologist and administrator in the field of non-metallic minerals. For laudable accomplishments in the development of North American potash, phosphate and fluorspar resources."
Fredrick Christian Kruger is the Donald Steel Professor of Economic Geology and Mineral Engineering and Chairman of the Department of Mineral Engineering at the Stanford School of Earth Sciences.
A native of St. Paul, Minnesota, Dr. Kruger received his B.S. and M.A. degrees from the University of Minnesota and he holds a Ph.D. degree from Harvard University. He taught at Dartmouth College, Harvard University, Northwestern University and the University of Tennessee before joining the Stanford faculty in 1966. He has also worked in industry as Vice President of Mining and Exploration with the International Minerals and Chemical Corporation and has held geological positions with the Reynolds Metals Company and the Cerro de Pasco Corporation.
Dr. Kruger has been named the General Chairman of the 1972 AIME Annual Meeting from his position as Member of the Executive Committee of the San Francisco local section. He was the AIME Henry Krumb Lecturer of 1967 and a Centennial Lecturer at the AIME 1971 Annual Meeting. He has been active in the American Geological Institute, the U.S. Chamber of Commerce, the Society of Economic Geologists and he is a Fellow of the Geological Society of America. Because of his respected expertise, Dr. Kruger is in demand as a speaker and he has been called as a consultant to numerous firms in the minerals industry as well as Federal and State governments. He is the author or co-author of numerous professional papers on mineral exploring and mining, and mineral economics.