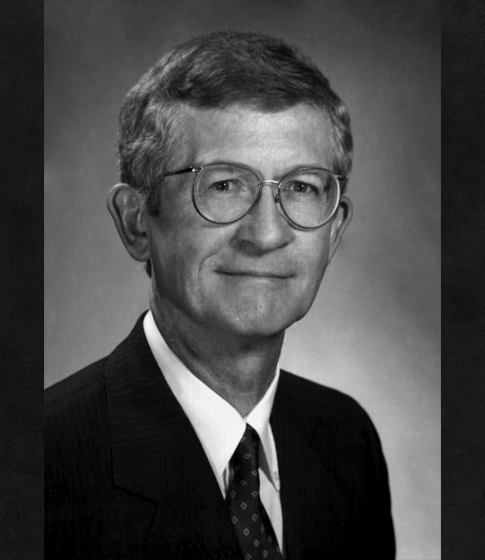 Donald D. Carr
AIME Hal Williams Hardinge Award* in 1988
"Research scientist, administrator, and author. For service to the mineral industry, particularly involving limestone, and his efforts on behalf of SME and the Industrial Minerals Division."
Donald D. Carr is Branch Head of Mineral Resources and Data Management, Indiana Geological Survey. He joined the Geological Survey in 1963, and became Head of the Coal and Industrial Minerals Section in 1975. Dr. Carr also holds a part-time position as Professor of Geology at Indiana University. He received a B.S. and M.S. from Kansas State University and a Ph.D. in Geology from Indiana University. Dr. Carr has authored numerous technical publications, and has edited articles on industrial minerals and minerals resources for two encyclopedias.
A long-time member of the Society or Mining Engineers, Dr. Carr has served on numerous committees of both SME and AIME. He was chairman of the Industrial Minerals Division in 1978-1979 and served as a member of the SME Board of Directors from 1978-1981. He was named an SME Distinguished Member in 1983. In addition to his membership in SME, Dr. Carr is active in many other professional associations including the American Association of Petroleum Geologists, the American Chemical Society, and the Geological Survey of America. He has chaired the GSA Coal Geology Division and the Illinois Indiana Section of AIPG . He is a Fellow of both the Indiana Academy of Science and GSA.