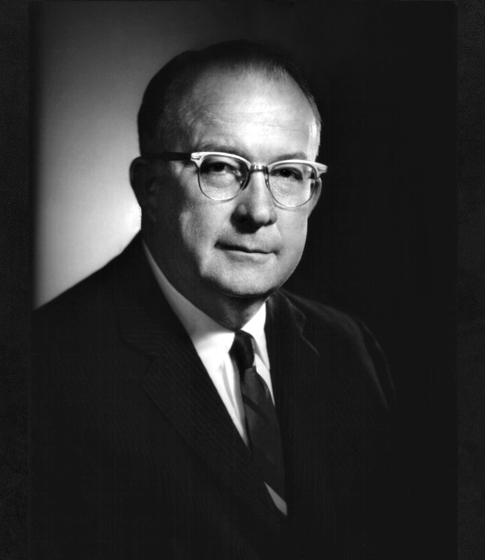 Charles Franklin Fogarty
AIME Hal Williams Hardinge Award* in 1969
"For consummate engineering skill, wide experience and sustained dedication to research and development in industrial minerals, especially in the fields of sulphur and phosphate."
Charles Franklin Fogarty is president and a director of Texas Gulf Sulphur Company. He began his career in the minerals industry as a geologist.
Dr. Fogarty received his Doctor of Science degree in geology from the Colorado School of Mines. During World War II he served with the Army Corps of Engineers attaining the rank of major. After the war he spent four years in South America as a senior geologist for Socony Vacuum Oil Company.
The 1969 Hardinge medalist joined Texas Gulf Sulphur Company in 1952 as a geologist in the Exploration Department. He became the department's assistant manager in 1953 and manager in 1954. He was elected vice president in 1957 and senior vice president in 1961.
In 1962 Dr. Fogarty was named a director of Texas Gulf. He was promoted to the post of executive vice president in February, 1964. In July, 1968, he was named president. Dr. Fogarty is also president and a director of Ecstall Mining Ltd. and a director of Compania Exploradora del Istmo S.A., two Texas Gulf affiliates.
In 1962 the Colorado School of Mines presented Dr. Fogarty with its highest honor, its Distinguished Achievement Award. Dr. Fogarty is currently president of the Mining and Metallurgical Society of America.