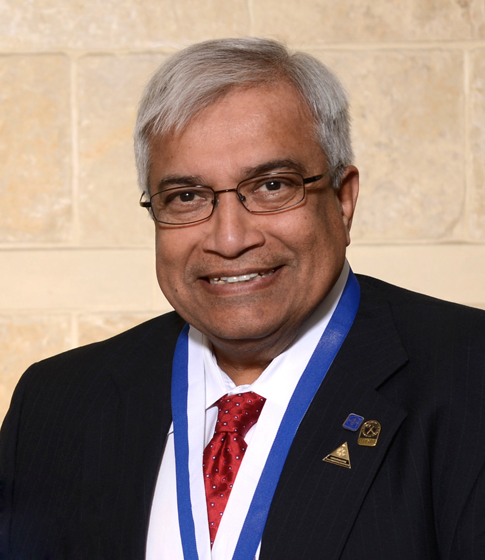 Nikhil C. Trivedi (SME)
AIME Frank F. Aplan Award in 2021
For outstanding technical contributions to the field of mineral engineering, especially in advancing the commercialization of innovative ultra-fine particle technology in industrial mineral applications and creation of valued industrial mineral products.
Nikhil Trivedi has spent his entire professional career on industrial mineral products for use in the paper, polymers and building products industries. He earned his Ph.D. from the University of Minnesota in mineral engineering and microbiology. He served on the Research Advisory Committee of the Institute of Paper Science and Technology at Georgia Tech University. He also helped establish the Brussels-based Industrial Minerals Association of Europe and served on its board of directors for the first 10 years. He is a senior partner of Idekin, an international consulting group involved in managing intellectual property portfolios for clients. In addition, Idekin helps establish and manage strategic alliances.
Trivedi was a recent AIME trustee, an honorary member of AIME, and served as its president in 2016. He is a distinguished member of SME, a trustee of the SME Foundation and was the president of SME in 2010.