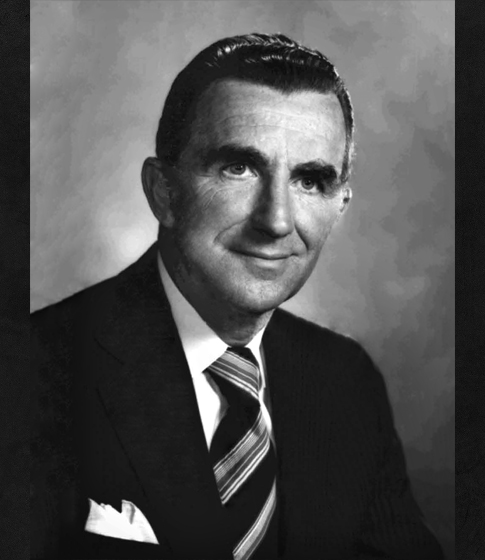 Wayne E. Glenn (SPE)
AIME DeGolyer Distinguished Service Medal in 1972
With the deepest appreciation for his remarkable record of service and leadership in the affairs of his community, the nation, the petroleum industry, and the petroleum engineering profession.
Wayne E. Glenn is the President of the Western Hemisphere Petroleum Division of Continental Oil Company, Houston, Texas. He is President-Elect of AIME in 1973, and will serve as President of the Institute in 1974.
Mr. Glenn holds a petroleum engineering degree from the University of Oklahoma, and is a graduate of the Harvard Business School's Advanced Management Program. He has been with Conoco since 1940, and held engineering and production posts in several states. In 1958 he was promoted to General Manager of Production, and in 1961 was elected Vice President of the company. From 1962-65 he served as President of Hudson's Bay Oil and Gas, Ltd., a Canadian affiliate of Conoco. In 1965 he became Vice President and worldwide coordinator of exploration for Continental in New York. He was elected an Executive Vice President and member of the Board of Directors in 1966, and in 1968 he moved to Houston to assume the position of head of the company's North American Petroleum Operations. He attained his present position in 1969.
Mr. Glenn has been a member of AIME since 1940, has served as Chairman of several committees, and has been a member of the SPE-AIME Board of Directors from 1957 to 1961. He served as President of the Society of Petroleum Engineers of AIME in 1960 and as AIME Vice President in 1961. In 1972, Mr. Glenn was a Distinguished Lecturer for SPE-AIME.