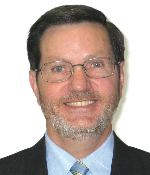 Thomas A. Gouldie (SPE)
AIME DeGolyer Distinguished Service Medal in 2011
For his more than 25 years of service to SPE, for his initiative in setting up SPE/IEAust Joint Cooperation Agreement, for developing a specific set of Guidelines for the Australian National Engineering Registration Board recognizing Petroleum Engineering, and for his service on more than 30 SPE local, regional and international committees involved in HSE, awards and conferences.
Tom Gouldie has more than 30 years of experience in the oil, gas, and geothermal industries, beginning in 1976 with Standard Oil of California in New Orleans. He has worked in production, reservoir, drilling, and operations in hydrocarbons and geothermal in Louisiana, Saudi Arabia, and throughout Australia. He is currently Operations Integrity Engineer with Santos Ltd in Adelaide, Australia, responsible for the management of health, safety, and the environment (HSE) for wellsite operations. He has published and taught in the areas of contracting strategies and wellsite health and safety.
Gouldie is Chairperson of the Wellsite Permit to Work Steering Committee, an industry group responsible for the development and maintenance of an industrywide permitting system used throughout onshore Australia. He also manages a Santos and contractor group called the Wellsite EHS Forum. Gouldie is a Registered Professional Petroleum Engineer in Louisiana and a Chartered Professional Engineer in Australia. He is a Fellow of the Institution of Engineers, Australia, and a member of the Institute of Arbitrators and Mediators, Australia.
Gouldie's SPE activities include serving as Section Chairperson and Chairperson of the SPE Australia/New Zealand/Papua New Guinea Council. He has chaired SPE committees for the Reservoir Engineering Award, the Lester C. Uren Award, and the inaugural combined committee for the Carll, Lucas and Uren awards. He was elected an SPE Distinguished Member in 2001 and received the 2006 SPE HSE Award. Gouldie earned a BS degree in petroleum engineering from the University of Texas at Austin and a professional certificate in arbitration and mediation from the University of Adelaide.