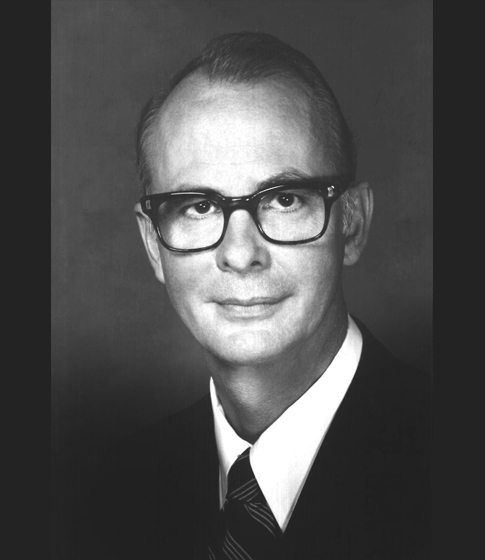 Thomas C. Frick (SPE)
AIME DeGolyer Distinguished Service Medal in 1973
With appreciation for his outstanding record of contributions to the affairs of AIME and SPE and in recognition of his leadership in fostering professional competence and social responsibility in the field of petroleum engineering.
Thomas C. Frick, a retired Vice President of the Atlantic Richfield Company, is now a petroleum Consultant in Dallas. Mr. Frick was a member of the first graduating class in petroleum engineering at the University of Tulsa.
After working for Phillips Petroleum Company for three years, he returned to his alma mater in 1936 to serve as Professor of Petroleum Engineering and head of the Petroleum Engineering Department. In 1941 he joined the Atlantic Refining Company and served in numerous positions for 31 years. While at Atlantic, Mr. Frick edited and published the two volume, 1,872 page reference book, Petroleum Production Handbook.
Mr. Frick served as Vice Chairman of the petroleum branch of AIME in 1954 and as Chairman in 1956. He was Chairman of the branch's Advertising Committee in 1954 and Chairman of the Nominating Committee in 1957. He was a member of the Petroleum Branch Board of Directors from 1952 to 1957. Mr. Frick has been a member of the AIME Board of Directors twice, serving from 1957 to 1959 and again from 1964 to 1966. He was Vice President of the Institute in 1959 and in 1965 was elected President of AIME.