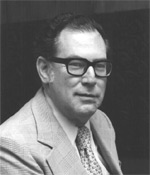 John C. Calhoun Jr. (SPE)
AIME DeGolyer Distinguished Service Medal in 1982
John C. Calhoun, Jr. is deputy chancellor emeritus of Texas A&M University where he has taught for over 30 years. Formerly dean of Engineering and of Geosciences. as well as deputy chancellor for Engineering, Calhoun has provided innovative leadership in petroleum reservoir management and served as advisor to the federal government, National Science Foundation, and state governments on energy and resource policy. He is the author of one of the first important reservoir engineering textbooks, and he has set standards that remain models for the practice of petroleum engineering.
He received his BS, MS and PhD degrees from Pennsylvania State University and an honorary DSc from Ripon College in Wisconsin.
Dr. Calhoun was elected an AIME Honorary Member in 1975, he won the Mineral Industry Education Award in 1967. is a past Director of the AIME Mineral Industry Education Division, and was on the 1963 AIME Board of Directors.