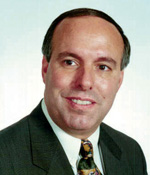 Robert W. Schafer (SME)
AIME Daniel C. Jackling Award in 2017
For significant achievements in geological and exploration work leading to discoveries, executive leadership to the industry and dedicated service to SME.
Robert W. Schafer joined Kinross Gold Corporation in 1996 as Vice President to establish an Exploration Division for the newly-formed company after serving as Regional Exploration Manager for BHP Minerals in the United States. Prior to this service, Bob was Exploration Manager for Addwest Gold Company, an entrepreneurial group that made significant discoveries and placed a mine into production over a period of 18 months and was sold shortly thereafter. Early in his career, he worked as geologist and mineral economist for Billiton Minerals in the US (1980-1987), as well as an explorer and project geologist for US Borax (Rio Tinto) in 1977-80.
Always enthusiastic, Bob volunteers much effort to professional organizations. Nearly every year he organizes and regularly presents topical and scientific discussions in technical programs for one of the major geological or mining organizations. He is an active SME member, where he sits on the Board of Directors and has chaired several committees. Bob is also active in the Society of Economic Geologists (SEG) where he is a Councilor and sits on the SEG Foundation Board. He is also on the Board of the Prospectors and Developers Association of Canada, and a past-Director of the Northwest Mining Association. He is currently serving on the U.S. National Research Council committee on the preservation of geologic information. Despite a ten-year local absence, Bob retains a strong tie to the Geological Society of Nevada, where he is a Past-President, and helped to conceive and organize the first of the Society's successful series of geologic symposia and edited the initial proceedings volumes.
Bob has had the good fortune to work with several great exploration mentors and geologic teams, leading to a record of discovery. As a team member, Bob participated in finding the Griffon gold mine in Nevada while with Billiton Minerals in 1987; the Briggs gold mine in California and the McDonald gold deposit in Montana for Addwest Gold Co. in 1988-9; as well as developing innovative strategies that lead to the discovery of Birkachan gold deposit in Far East Russia in 2000 with Kinross Gold Corporation.
Bob completed high school in Ohio in1971, earned his Bachelor's and Master's degrees in Geology at Miami University (Ohio) in 1974 and 1976, respectively. He completed course work and carried out research toward a Ph.D. in Geology and completed a second Master's degree in Mineral Economics at the University of Arizona in 1980. He is a registered Professional Geologist in the State of Wyoming.